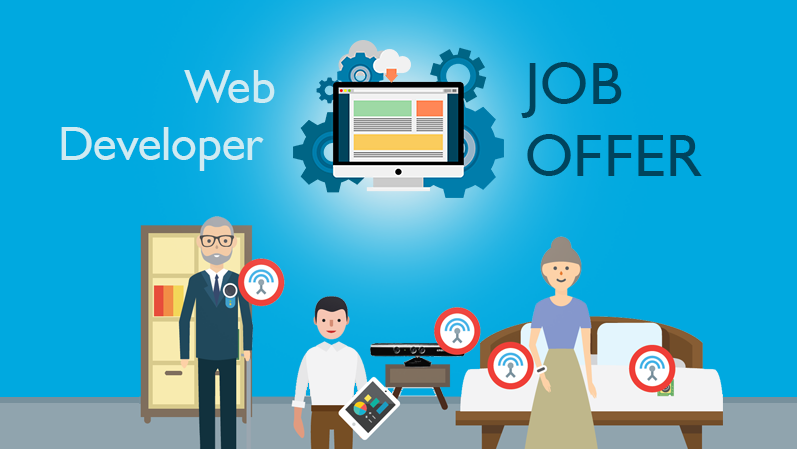 WE ARE HIRING!
Carealia brings accessible, accurate and efficient care leveraging the IoT and intelligent analysis for the benefit of healthy ageing and fighting chronic disease. With our expertise, infrastructure and the help of EU funding, our clinically-approved, scientifically published, clinical trials, counting hundreds of participants, seem very promising for the increasing ageing population.
Are you a Full-Stack Web Developer with problem-solving skills and aspirations to use fancy gadgets to fight societal challenges?
Tasks
Implement web application front-end with given designs to best showcase health/IoT analytics as the eye-candy they deserve to be
Implement web application back-end logic when needed
Integrate with various third-party IoT service APIs
Requirements
Bachelor's degree in a technical discipline from a university, technical academic institution or proof of equivalent experience
Very good knowledge of front-end development technologies HTML, JavaScript and CSS
Very good knowledge of back-end development in one or more of following languages: Python, PHP, Java, C#, C++
Good knowledge of the English language
Good knowledge of modern Web frameworks such as Django, ReactJS or Angular etc. is a plus
Benefits
You will be part of an aspiring group of people in a new effort yet with a solid, long experience and all the means necessary to carry out their vision.
Competitive pay and insurance according to the candidate's qualifications.
A healthy and prosperous environment, with lots of international interaction, offering you the opportunity to grow your skills the direction you choose to and forge a long-lasting bond.
Application
Send your application until 13 Feb 2018* to thanos@carealia.gr, including:
Full CV
Portfolio i.e. collection of your past works with image/text
Cover Letter explaining how you fit best those requirements
*extended deadline to give you the opportunity to meet us at the 5th Digital Analytics Meetup in Thessaloniki